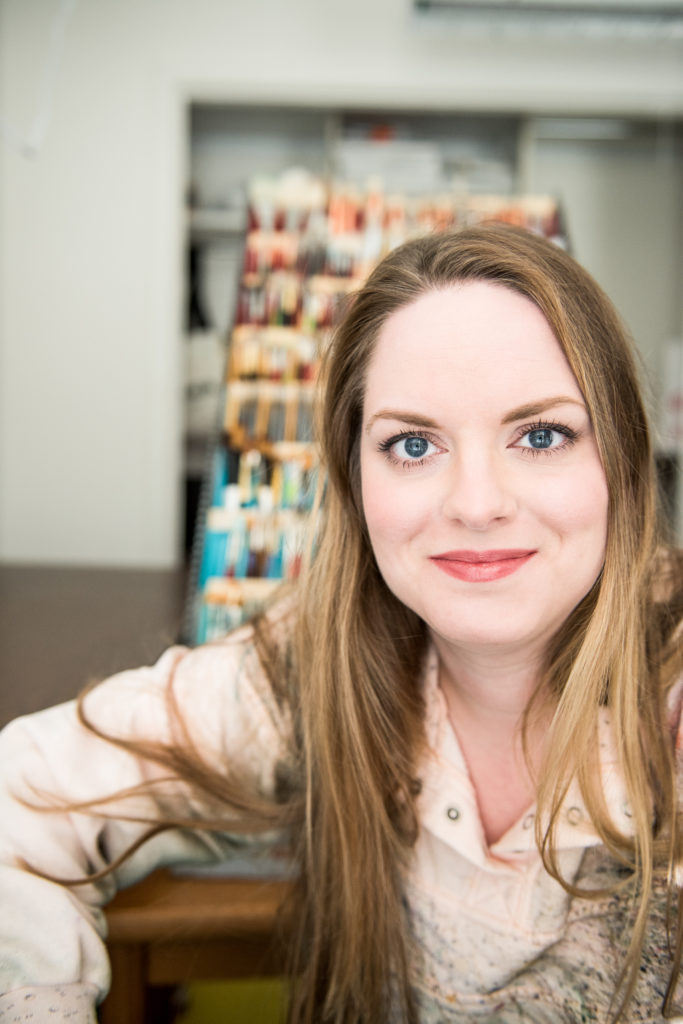 Bio
Katie Miller is an American artist born in 1984. She is best known for her colorful, hyperrealistic oil paintings of children. She was raised in New Hampshire, Florida, and California. Miller graduated from Maryland Institute College of Art in 2007, with a BFA in painting and a minor in art history. She also studied traditional fresco and egg tempera in Umbria, Italy, at the International School of Drawing, Painting, and Sculpture. She earned her MFA from Hoffberger School of Painting, Maryland Institute College of Art, in 2011.
Miller's first two solo exhibitions were at Connersmith in Washington, DC. Her work has been shown in art fairs including Pulse Miami, Volta Basel, The Armory Show, (e)merge, and Art Palm Beach. Group exhibitions include the Smithsonian Institution, Fort Wayne Museum of Art, 21c Museums, and Western Carolina University Art Museum.
She is a winner of the Wynn Newhouse Award and an artist grant from the State of Maryland. Her work has been published or reviewed in publications including The Washington Post, Washington City Paper, New American Paintings, and PoetsArtists. Miller's works are represented in public and private collections internationally, including The Rubell Family Collection, Miami, and 21C Museum Hotels.
Miller's home and studio are in Maryland, USA.
Statements
Current
HYPERREAL is a series-in-progress of paintings exploring the blending of real and fake, the difficulty of distinguishing original from copy, and the melding of natural and artificial.
The paintings depict theme parks, zoos, living history exhibits, casinos, and other environments considered to be "recreational simulacra."
While hyperrealism as a painting style is considered a successor to photorealism, hyperreality is a philosophical concept referring to the inability to tell reality from a simulation of reality. The blurring of these distinctions is where my interest lies, particularly in today's political and media landscape.
– Katie Miller 2017
General
For the past decade, my work has been informed by the history of childhood and contemporary social issues affecting children such as gender expectations, marketing pressures, and the social impact of technology.
My paintings are made using traditional materials and techniques, but are based on images I create using digital technology. My process begins by taking hundreds of photos. These are then sorted and compiled to make an image which looks like one single photograph, but is actually a fiction constructed from many photos. This becomes the primary image I reference while painting.
The oil on panel works are painted with many thin layers over several months. In a culture with a constant stream of information and the fleeting nature of modern media, my work counters with a still, more meditative form of perception.
Influences on my work include the late 15th and early 16th century in European painting when high realism began to become paramount to the understanding of faith. Holy figures were now understood in a corporeal, yet idealized fashion. I feel this is mirrored in today's secular adoration of sensationalized, manufactured media images. This inspires me to paint figures that appear more 'real' than photographs or even life – they are at once artificial, ethereal, and hyper-real.
– Katie Miller 2015
Past
Statements for past bodies of work can be found on the page for each series.
The Fancy of Babes: Imaginary Portraits